Private Photography Lessons
"I whole heartedly recommend Renee Cornue for photography lessons. Renee is an excellent instructor. She is kind, patient, very knowledgeable in technique, equipment and capturing beautiful images. Her handouts clarify some often confusing photography terminology. Renee tailored our private lessons exactly to my goal of photographing sculptures as I create them. In addition to learning to use a camera, she dives to the extent desired by her students into the use of photo editing software. I will definitely take additional classes from Renee should I want to venture into photographing other subjects."
Suzie Grimm
Private, Tailored Lessons

Renee Cornue Studio offers private, individual lessons for photographers of all levels. With creative and engaging lessons catered to your level of expertise, Renee will have you on the path to creative excellence with a breadth of tools and knowledge at your fingertips.
For most new students, the first three lessons are focused on shooting with manual (ISO, shutter speed, aperture). Following lessons are determined based on the students interests.
"Renee has undoubtedly helped me take my photography to the next level. Her personalized approach has allowed me to fuse creative, professional, even emotional goals into meaningful lesson plans. I've noticed greater confidence and camera control when I work with clients. I've watched my Lightroom and file organization skills transform in a matter of weeks. And, most importantly, I find myself experiencing a renewed sense of excitement for the craft and all that's to come in my journey as a young photographer."
Carrie Phillips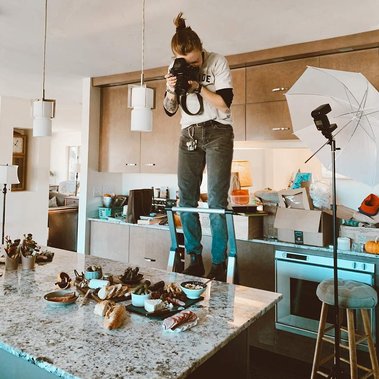 Common Topics
Including, but not limited to:
- Understanding the relationship between ISO, Shutter Speed, and F Stop
- Film photography (35mm and large format)
- Film processing
- Film scanning
- Studio lighting, lighting techniques
- Digital photo editing (Adobe Lightroom and Photoshop)
- Data management
- Photo theory
- Composition
- Lighting
- Critiquing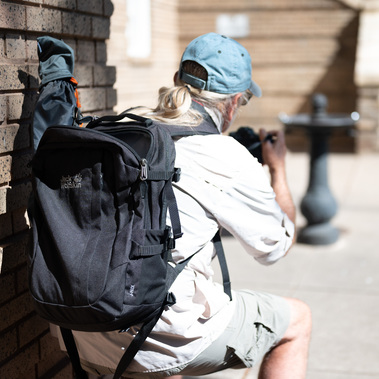 "...Renee adjusted each session to maximize our time together and the learning experience. For low-light photography we met after sunset to take shots of the night sky and experiment with various background lighting options. During another session we walked around Durango taking shots of all sorts interesting subjects (doors, buildings, cracks in the sidewalk) paying attention to lighting, shadows and composition. She also showed me various techniques for editing RAW photographs. Now, I only shoot RAW photos in manual mode.

Thanks to Renee, I have learned a lot and am enjoying photography immensely."
Russ Becker
Pricing
Lessons are offered at $60 per hour-long lesson and pay-as-you-go (no long-term commitment required).
Questions?
Don't hesitate to reach out.